General information on metals and alloys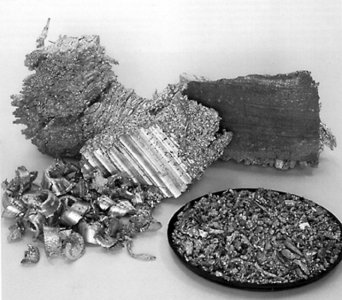 Relevance
Modern industry can not be imagined without stainless steel. It serves as the basis of many semi-finished products: tubes, sheets, welded constructions, beams, channels, etc. Within the building railings, handrails, casing elevators. The interior in the style of hi-tech, using the stainless steel looks very impressive. Today there is a clear increase in the use of steel in all branches of engineering, industrial chemistry due to its high performance, reliability, efficiency. The stainless steel fittings are attractive, durable and do not require complex care.
We invite to cooperation
Supplier «Auremo» offers favorable conditions to purchase all types of metal products with delivery to the European market. The price of stainless steel rolled products depends in the first place the grade of steel, its consumer and operational qualities. In modern industry used high-strength steel, heat-resistant and wear-resistant. In energy, metallurgy, chemical production of important alloys with high resistance to aggressive environments and heat resistance. In medicine, food, light industry required biologically inert, plastic alloys that are weldable.
Supplier «Auremo» offers to buy elektrosvarka design and all-metal semi-finished products. The quality of the products. complies with European standards. For bulk purchases. the company «Auremo» offers the benefits We are successfully implementing in in Russia and Europe.
The use of stainless steel
In modern industry can not do without the stainless steel sheet. It is indispensable in a number of industries:
aviation;
chemical;
auto;
food;
pharmacological and.
Stainless steel sheet is indispensable in the construction. It is characterized by wear resistance, corrosion resistance, biological inertness and resistance to chemicals. Stainless steel rolled sheet according to the method of production is divided into two types:
Depending on the function of products, the surface of the semi-finished products can vary in its thoroughness of treatment. The surface can be not only mirror smooth but also textured. Hot rolled sheet can be heat-treated or etched. Cold rolled sheets are characterized by a matte or polished surface. These sheets form the basis of stainless steel, which presents a variety of types of products. The most popular are pipes and stainless strip. Long products stainless steel rolled products is represented by the following products:
These products are used in various industries. They are selected under certain conditions. Depending on the size of stainless steel rolled products is of two types:
For each type of product, these figures vary. For example, the steel area has a small profile when the side width of 8−10 mm, medium — 32−65 mm, large — 70−200 mm… depending on the scope of use the product is divided into several types:
special profiles;
profiles of General purpose.
Products can be more versatile and be used in many industries or be made specific to a particular industry.
Supply
All presented in stock company «Auremo» products have the quality certificate. In the technical documentation included data on the mechanical qualities of polufabrikatov and chemical composition. We can easily buy any products for large-scale production. We also offer optimal conditions for retail customers. A high level of service are the face of our company.
What are the General data on metals and alloys and why are they needed? First, the characteristics of a material directly determines the appropriateness of its use in a specific field. Second, the technical parameters of the metals are necessary for the calculations when using them. Thirdly, information on some goods is a necessary condition for its acquisition and operation.
As a rule, General information about metal have such necessary elements as:
·chemical composition of the alloy;
·method of treatment;
·mechanical and physical properties.
The company «Auremo» offers to buy steel sheet, circle, pipe, tape, wire, pipe
of heat-resistant steel and other products on the most favorable terms.