Steel pipes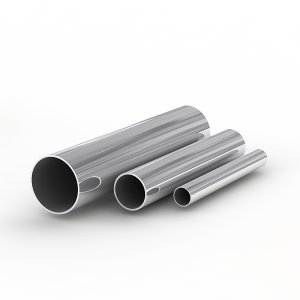 Relevance
Today the volume of production and sales of pipe steel is constantly growing. The technology of production is improving, and prices are going down. One of the most popular types of rolled products is steel pipe. The sphere of its use is almost limitless. It is equally successfully used in the construction of steel structures, and in engineering, and in agriculture. As for the advantages, steel pipe has such unconditional advantages as:
-durability, corrosion resistance;
-Relatively low cost;
-Reliability;
-strength;
-Wear resistance.
Information about rolled metal products can be found both on the pages of our website and in the regulatory database of documents GOST and TU. For those who are interested in a pipe rolling of certified quality at an optimal price, we recommend to address the manager of the company «Auremo». Individual approach in cooperation with each client and prompt delivery are guaranteed. Phone numbers and e-mail address are specified in section «Contacts».
Technical characteristics
Modern industry can produce any tube for the operation of housing and communal services, geological exploration, gas production, industrial chemistry. More than 50% of pipe steel is made of iron alloys. Steel and iron have good thermal conductivity and corrosion resistance. They are wear-resistant, durable and relatively cheap in comparison with non-ferrous alloy products. Finished pipes are classified according to a number of parameters: the scope of application, material and method of production of pipes, corrosion resistance.
Tube Types
Rolled tubing is divided by the metal used:
non-ferrous (tin, copper, etc.)
Ferrous (steel alloys)
By corrosion resistance
iron alloys
stainless steel
galvanized
Polymer coated (PPU, PPMI, VUS insulation)
By production type:
seamless

cold rolled
hot-rolled
made by boring
cast (cast iron pipe)

welded

having a spiral seam
having a straight seam
By cross-sectional shape:
square, rectangular;
oval or circular.
According to their purpose in relation to the withstanding pressure:
sewer
pressure
water and gas line
special purpose
Restored pipe

Restored pipe is widely represented on today's secondary raw materials market. The quality restoration of the formerly used pipes for operation in less aggressive conditions is carried out in factory conditions. .
Welded pipe

Welded pipe is the most practical and frequently used among other pipes. It is made from a metal sheet that is bent on a special machine into a circle, oval or square. The joint is welded. If the sheet is bent along the length and welded in a straight line, you get a straight seam pipe. And if the sheet is spiral-wound after welding, you get a spiral seam pipe.
Seamless pipe
Seamless pipes are produced by drawing a metal billet on a special machine. This is the most popular type of rolled product Technologically, it consists of the following stages. In the first stage, a special billet in the form of a billet is heated in a special furnace. It is given a rounded and elongated shape. Next, the heating is made — the temperature is raised, and the steel rod of the required diameter is dragged through the prepared billet on a special machine. The hot tube is additionally rolled on a tube-rolling mill, forming the walls and giving the product a smooth shape. At the final stage, the inserted rod is removed.
Cold-rolled tubular products

The technology of cold-rolled pipe rolling makes it possible to produce a pipe with more precise parameters and thinner walls. In this method, the finished hot-rolled pipe is sent for further machining. The high plasticity of hot iron and steel alloys makes it possible to achieve the required parameters. The pipe is placed in a special machine, which pulls the pipe through the rolls. This reduces the wall thickness to the required parameters and forms a precisely defined length of the billet, while simulating the cross-section of the pipe — oval, square or rectangular.
Cast-iron pipe
The first stage is the melting of metal to a liquid state. Next, the cast-iron pipe is cast in a stationary or spinning mold. In the first case, a hollow sample is formed from sand, into which the molten metal is poured. After cooling, the sand mold is broken and the product is taken out of it. The stationary mold is most often used to cast heating batteries and connecting fittings to join pipes into one system. In the second case, liquid cast iron is poured into a rotating mold, the pipe is formed under the influence of centrifugal forces. Subsequently, in order to achieve more accurate dimensions, the pipe is subjected to heat treatment. In order to protect against corrosion, the walls of cast iron pipes are treated with mastic.
Special coatings
The most commonly used method is galvanizing. Recently, polymer coatings are widely used by painting with special varnishes. Polymer coatings include PPMI, PPU, VUS insulation. This one provides not only anticorrosive but also thermal protection.
PPMI (PENOPOLYMINERAL INSULATION) — a complex vapor-permeable structure — is characterized by variable density across the cross section. Has 3 layers.
Anticorrosive layer, with high adhesion to the pipe material — protects the pipe wall from corrosion.
The thermal insulation layer with a porous structure may have different densities depending on the operating conditions
Waterproof coating — a dense layer, made as a shell, protects the thermal insulation from mechanical damage and the action of water.
FPU pipes are protected by a layer of polyurethane foam (PPU) with a polyethylene sheath. Such pipes are used in overhead networks or laid in the ground without forming channels.
The VUS pipe is protected by a reinforced extruded polyethylene, which belongs to the latest developments in pipeline protection. Extruded polyethylene is characterized by high adhesion to the pipe wall, and the outer layer of polyethylene gives mechanical protection. Pipes are used in a wide range of industrial and construction applications.
Application of
Today, rolled steel pipe has the widest application in today's industrial market. The most popular pipe (VGP) water and gas pipe or water and gas pipe galvanized. It is indispensable in housing and communal services for installation of water pipelines, heating and gas supply systems. In geological exploration, during drilling of wells for oil, gas and water production, in high-pressure heat exchange circuits and during construction of gas and oil pipelines, steel pipes are used either hot-deformed or cold-deformed.
Rectangular Pipe

Pipes of rectangular cross-section are indispensable for creating various building structures in civil and industrial construction. They are particularly in demand on the market today.
Oval and cast iron pipe
Steel pipes of oval cross-section help to implement various design projects, are used in the automotive industry. Cast iron pipes are installed in sewage and low-pressure systems. Note that today there are high quality cast iron pipes on the market, which are designed for use under high pressure.
Corrosion protection
Pipes protected against corrosion of PPMI, PPU, VUS types are especially relevant today. They have additional heat protection, are cheaper than stainless pipes, and their service life is not less. They are actual in heat supply systems, during installation of high-pressure water pipelines and gas pipelines. They can be laid in the ground without creating collectors, they are resistant to soil and atmospheric moisture. They can be laid in sea water.